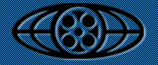 In June, the
MPAA
sued
both YouTVpc.com and Peekvid.com even though neither site actually hosts any of the copyrighted material on its servers. Yesterday, the MPAA announced they had filed a similar lawsuit, this time against
ShowStash.com
, and for the same reasons.
The site indexes copyrighted material into categories such as Movies, TV shows, Anime and Cartoons. The latest releases are readily available at ShowStash just as they were at Peekvid and YouTvpc.

"ShowStash is a one-stop-shop for copyright infringement and the operators' sole purpose is to disseminate content that has been illegally reproduced and distributed,"
said John Malcolm, Executive Vice President and Director of Worldwide Anti-Piracy Operations for the MPAA.
"Sites like ShowStash are breaking the law and our goal is to put these movie theft 'entrepreneurs' out of business for good."
Source:
Slyck