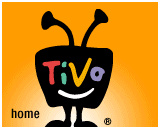 TiVo is expected to start selling a budget version of their Series 3
DVR
for just $300 - less than half the price of the standard model.
The differences between the new player and its $800 big brother are reportedly a 90GB reduction in hard drive capacity with no external SATA ports, no front panel display, only a single
MPEG
encoder (the standard model has 2), a stripped down remote, and no
THX
certification.
At a discount of $500 many consumers will be happy to do without those features. With a little technical expertise the hard drive limitations can even be resolved with widely available software and instructions.
There are even some rumours that an even less expensive model with approximately the same features, but an even smaller hard drive will appear at some point.
Source:
Ars Technica