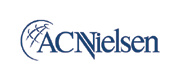 Nielsen will begin testing later this month a "solo meter" that can be used to detect video and audio played on any portable media device, the company told clients in its monthly report for July. A technology test of 100 of the new meters will begin later this month.
The company also created a separate wireless division called Nielsen Wireless Vector to focus on the measurement of video and other activity on cellular devices. The division will draw data from a variety of Nielsen companies, divisions and services including the Nielsen Home Technology Report, metered TV panelists and BASES.
Both initiatives are two of several Nielsen is pursuing to measure portable media devices, which are fast becoming popular with consumers as more content becomes available to them.
Source:
MediaWeek