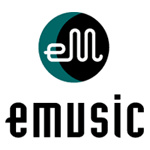 AT&T
and
eMusic
are planning on launching a mobile download service, one that should be significant for its industry.
Beginning at the end of this month, the service will allow customers to download five tracks per month at a set price of $7.49. What makes the new service special is that the tracks will most likely be
DRM-free
. Most current mobile services have DRM that makes it almost impossible to copy the files to other devices, even your PC. A DRM-free service would most likely attract customers tired of the restrictions of the competition.
There is however, like always, a catch. The only compatible phones at the moment are the
Samsung
A707, A717, A727 and the
Nokia
N75.
Source:
Electronista