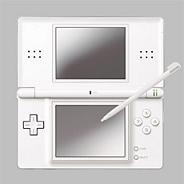 In a rare move,
Microsoft's
Xbox 360 title
Viva Pinata
will be heading to the
Nintendo DS
.
The game will be based off the current 360 title and Microsoft-owned developer
Rare
will be in charge of development.
Rare calls the new game
"a full-size Viva Piñata game in your pocket, featuring not only the entire range of paper beasts from the Xbox 360 title but also a few new ones thrown in to spice things up for those familiar with the established cast."

"One of the biggest changes is obviously the control method, with stylus input transforming the way in which you interact with your menagerie. Design, nurture, instruct, protect and care for your garden and animals through direct touch,"
detailed Rare.
"The DS Wi-Fi service also lets you send prime Piñata specimens to your friends, making the act of parading your Doenut around in a humiliating pirate outfit easier than ever."
Rare was originally a Nintendo-exclusive developer making such hits as
Donkey Kong Country
for the SNES. However, in 2002 Microsoft paid $377 million for full ownership of Rare as an exclusive Microsoft developer.
Source:
Dailytech