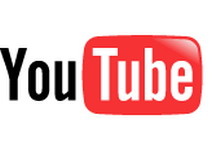 A coalition of Japanese television, music and film companies is following the increasingly popular practice of attacking
YouTube
Thursday. They say the viral video site isn't doing enough to get rid of videos that infringe on copyrights.
''YouTube has to stop how it runs its site and get rid of the illegal clips. We want them to reset the service,''
composer Hideki Matsutake told a joint press conference in Tokyo Thursday. The coalition met with
YouTube
and
Google
executives earlier in the week, the second such meeting this year.
''There is no middle ground,''
Matsutake said.
''We demand that all copyrighted material be removed immediately.''
Talks with
YouTube
and
Google
will continue, said Matsutake, who was acting as a spokesman for the group.
The group says Google's promise to have digital fingerprinting technology implemented by year's end is too late.
Clips from Japanese TV and the music industry are popular on
YouTube
. A spoof of an English language lesson taken from a popular comedy show aired by
Nippon Television Network
has been viewed more than a million times.
'
'What's important to us is what YouTube can do immediately,''
said Mizuo Sugawara of the
Japanese Society for Rights of Authors, Composers and Publishers
.
''We have no guarantee whether the new technology will even work,''
he said.
YouTube
has said it cooperates with copyright holders and immediately complies with requests to have copyrighted material that's been posted without the owner's authorization removed. Apparently nearly 30,000 files were deleted after the Japanese group complained to them.
The claims are nothing new for
Google
owned
YouTube
, which is preparing for an infringement lawsuit brought by
Viacom
.
Source:
Associated Press