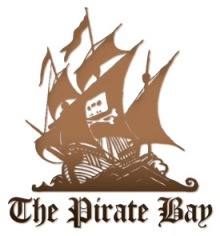 The former owner of the infamous, but legendary
torrent
tracker
Suprnova.org
has donated the domain to the admins of another notorious tracker
The Pirate Bay
and it seems Suprnova will be relaunched soon.
A few months ago, "Sloncek", the former owner, donated the domain to TPB but the admins have kept it quiet while planning its relaunch. The admins left a couple cryptic blog entries including one that said
"The past, the present and the future. It's all the same, but one thing's for sure, we will radiate for weeks."
It is clear now that that message was in reference to Suprnova.
Sloncek responded to the news by finally telling why he decided to donate the domain.
"The domain was doing nothing. I know that domain has some nostalgic value and some people would be more then happy to see it back online. I don't use it, and TPB is the only team that I know will use it correctly."

"I will be involved in the community [Forums] on a separated domain",
Sloncek said and added,
"The site has to look almost exactly like it looked before. They can upgrade it, but they cannot change it appearance completely. We further agreed that the site has to be community orientated (not private)."
Alongside the relaunch will be a new community forum for both Suprnova and TPB and will be located at Suprbay.org.
One of the admins of TBP, Brokep, had this to say of their decision,
"we talked it over and decided it was
something people would have use for, it would help the torrent community and it would also signal that if you shut one down it will get back up again."
Suprnova should be up and running by next week.
Source:
TorrentFreak