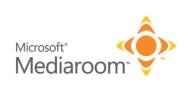 Microsoft has described its Mediaroom IPTV offering as a way for the software giant to expand its reach into the living room, but now the company also says IPTV is a chance for it to gain a new market in telecommunications operators.
"Microsoft hasn't traditionally operated in the backbone infrastructure of the carrier," said Christine Heckart, general manager of Microsoft's TV group, speaking on a Webcast from the Pacific Crest Technology Forum in Vail, Colorado, on Tuesday. "Mediaroom is really the first time in that business."
Despite Microsoft's hopes for Mediaroom, the new name a few months ago didn't really begin to make a difference.
Even though they have 10 customers using Mediaroom commercially around the world, a relatively large number considering the current size of the worldwide market, technical problems have reportedly set more than one provider back.
Those experiences show that Microsoft may have to do some more work before convincing operators to deploy more Microsoft products. Earlier this year, AT&T, one of Microsoft's IPTV customers, said that it was having technical problems related to software programming that was causing launch delays. Swisscom and Deutsche Telekom also delayed commercial services after technical difficulties with Microsoft IPTV products.
Although Microsoft's biggest source of revenue is still the Windows operating system, for years now they've been trying to become more than an OS company by making products for emerging markets like IPTV. While they've had successes along the way, nothing has been successful enough to become the company's new flagship product line.
Microsoft has always said that Mediaroom's approach of building every component from the ground up instead of starting with existing software from other sources. Unfortunately, Mediaroom's history of delays may be the flip side to that kind of thinking.
Sources:
Yahoo! News
zchange Magazine