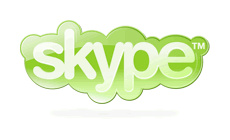 Shape Services
announced yesterday that it had created a new version of its
IM+ for Skype
client, one that works on the
Apple iPhone
.
The client is already available for
BlackBerry, Windows Mobile, Palm OS, Symbian,
and
J2ME
devices but the new update had been specifically developed for the touchscreen interface of the iPhone.
The new client will allow iPhone owners to make calls using
SkypeOut
credits or any other Skype plan to a Skype enabled PC or phone number.
"Noticing the public interest for Skype on iPhone, we decided to use our mobile IM and mobile Skype experience and develop an application for [the device's users],"
CEO Igor Berezovsky said in a statement.
iPhone can learn more about the service at skypeforiphone.com.
Source:
BetaNews