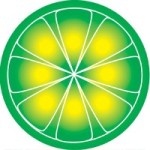 The infamous file sharing company
LimeWire
announced today that they had plans to begin a legal, authorized music store which it will eventually integrate into its hugely popular
P2P client
.
For the past few months, Limewire has been under intense scrutiny and pressure to clean up its business, especially after being sued by the record industry.
The legal service will have a small library to begin with, featuring music only from
IRIS Distribution
and
Nettwerk Productions
but the tracks will be available
DRM-free
and at 256kbps. There is no pricing details available as of yet, but the company said there will be single downloads offered as well as a subscription service.
Source:
BetaNews