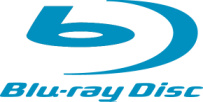 Although 20th Century Fox and MGM were slow to release many titles in high definition, both seem ready to make up for lost time now.
Between the two studios there will be nearly 30 hi-def releases by the end of this year including "Fantastic Four: Rise of the Silver Surfer" and "Live Free or Die Hard".
Fox has promised six movies to be released simultaneously as regular DVDs and in Blu-ray format, and MGM will do the same with four titles.
Additional titles will be from each studios library of past releases, including Fox films "Mr. & Mrs. Smith" and "The Fly."
Following the recent completion of BD+, an advanced form of copy protection,
Fox
and other studios were expected to ramp-up their Blu-ray title output.
Interestingly, the increase in Blu-ray output comes at the same time Paramount has announced they're putting all their support behind rival
HD DVD
.
Source:
Video Business