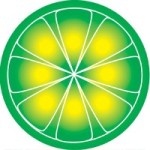 Recently, we reported that the infamous
P2P
client
Limewire
was set to start a
DRM-free
legal music store but the company didnt give any pricing information or a date for launch.
According to
Dailytech
however, Limewire has finally released all those details including the pricing schemes for both individual tracks and monthly subscriptions.
The service will be launched at the end of November 2007, said the company, and each individual
track
will cost $.99 USD. Monthly subscriptions however, will be on a tier plan.
"The first monthly plan tier will allow 25 songs to be downloaded for $9.99 USD; the second tier allows 50 downloads per month for $14.99, and the third tier allows 75 downloads per month for $19.99."
Limewire also added that video content was not ready but would be available a few months into the service.
Source:
Dailytech