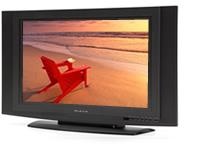 According to manufacturers of
LCD
panels, demand for LCD televisions is on the rise. In North America, there is considerable demand for 19-inch and 22-inch LCD TVs currently as consumers target them as second or third TV sets for a household. Vendors point to good pricing for LCD televisions of 19-inch and 22-inch sizes in the North American market to explain the demand.
However, 32-inch displays remain the mainstream size in the market while tight supply persists. In the market for LCD panels of 37-inch in size, tight supply is also enduring. Panel makers said that the shortage situation for 37-inch panels may increase in the second half as pricing for the segment continues to dip and suppliers for 37-inch TV panels remains few.
Demand for 42-inch LCD TVs is also picking up now that the units are becoming more affordable.
Source:
DigiTimes