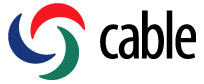 FCC Chairman Kevin Martin wants the agency to require cable companies to guarantee support for their customers' analog televisions after the 2009 switch to digital broadcasts over the air.
"Unless the commission acts, some cable customers may actually be harmed by the transition and lose the ability to view some of these channels,"
Martin told The Associated Press on Monday.
In February of 2009 analog television owners will be eligible for a government subsidy to buy analog converter boxes so they can continue to watch TV. The subsidy, however, is targeted toward people who receive broadcasts over the air.
Cable providers could solve the problem by supplying customers with their own analog converters, and industry representatives have assured the FCC that their customers with analog TVs will still be able to watch them after the digital cutover, but Martin feels it should be required by FCC rule.
A
National Cable Television Association
(
NCTA
) expressed outrage at the proposal, saying
"We've said we will voluntarily take care of our customers, which is different than a government mandate."
The FCC is scheduled to meet today, and will likely be discussing the issue.
Source:
Associated Press