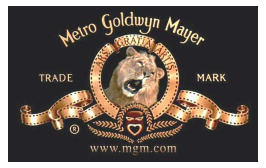 MGM will be bringing their movie library of over 4,000 titles to a hi-def cable network called MGM HD. DirecTV has already signed a deal to carry the new network. It will be advertiser supported.
Harry Sloan, chairman and CEO of MGM said "The growth of the MGM library and the further expansion of the MGM channels worldwide are the studio's primary objectives." MGM already owns movie networks in over 100 other countries.
Eventually the
Channel
will add movie related promotional content, but at the beginning they'll concentrate on the movies themselves.
DirecTV executive Derek Chang says the satellite television provider intends "to launch up to 100 HD channels by the end of the year." With the mandatory switch from analog to digital television getting closer, and the number of
HDTV
viewers growing this seems like an obvious move.
Source:
Variety