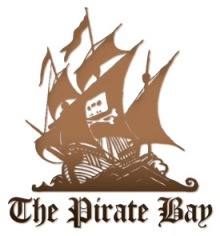 In yet another twist on the embarrassing
MediaDefender
email leak, the infamous
torrent
tracker
ThePirateBay
is now set to file charges against MediaDefender claiming personal attacks on the site by paid hackers and saboteurs.
According to TPB's official blog, the admins confide that we
"now have proof [... that] the big record and movie labels are paying professional hackers, saboteurs and ddosers to destroy our trackers."

"While browsing through the email we identified the companies that are also active in Sweden and we have tonight reported these incidents to the police."
? Brokep, one of the admins explained,
"The charges are infrastructural sabotage, denial of service attacks, hacking and spamming, all of these on a commercial level."
According to
Slyck
, the following companies are currently targeted by TPB's charges.

Twentieth Century Fox, Sweden AB, Emi Music Sweden AB, Universal Music Group Sweden AB, Universal Pictures Nordic AB, Paramount Home Entertainment (Sweden) AB, Atari Nordic AB , Activision Nordic Filial Till Activision (UK) Ltd, Ubisoft Sweden AB, Sony Bmg Music Entertainment (Sweden) AB and Sony Pictures Home Entertainment Nordic AB.
It is unclear currently whether the charges will lead to full lawsuits against all the named companies but it doesn't seem like the admins over at TPB are messing around.
More updates as they become available.
Source:
Slyck