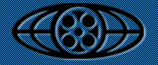 Cinematube.net and SSUpload are the most recent targets of lawsuits by the
MPAA
, claiming the two websites are liable for copyright infringement due to a large number of links to pirated movies on both sites.
"We are putting illegal Web operators on notice that they are not above the law and will face serious consequences for their activities,"
said John Malcolm, executive vp and director of worldwide anti-piracy operations at the MPAA.
Although SSUpload is run from servers in the US, Cinematube is located in the country of Malaysia, an area of the world believed to be home to many piracy rings, distributing everything from fake designer clothing and accessories to pirated CDs and DVDs.
Major efforts by copyright owners, as well US and various Asian countries, have been made to curb Asian piracy operations. So far those efforts have failed ot put a major dent in those operations, which are commonly run by criminal organizations large enough to simply move to another location and start all over again.
Source:
Reuters