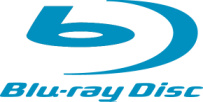 Starting yesterday,
Blu-ray, Best Buy,
and
Circuit City
began a new "buy one, get one free" promotion on
Disney
Blu-ray titles.
The same deal is available online through
Amazon
. There is no set list for the retailers, but all include user favorites 'Pirates of the Caribbean: Dead Man's Chest,' 'Apolocalypto' and 'The Prestige.'
The promotion is set to last until the end of the week or until supplies run out, whichever happens first.
Seems like a good deal for those looking for early holiday gifts.
Source:
HD Digest