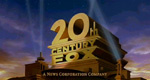 U.S. lawmakers may be in for a taste of their own copyright medicine stemming from the use of characters from iconic animated series The Simpsons by the Republican Party. The images appeared in a press release posted on an official House of Representatives website as part of a campaign in opposition to a bill funding a children's health insurance initiative.
"Twentieth Century Fox was unaware of the illegal use of characters from The Simpsons in this press release. Let me assure you, Fox did not authorize this use. Characters from The Simpsons may not be used in this manner"
said
Fox Broadcasting
licensing spokesman Andy Brandt.
It's unclear whether
Fox
actually intends to bring legal action over what appears to be a fairly obvious case of copyright infringement, but if history is any indication they're legal department is probably seriously considering it. In 2003
Fox News
reportedly considered suing Simpsons creator Matt Groening over a parody of the news channel on sister service Fox Broadcasting. The suit was never filed due to Groening's long and profitable relationship with
Fox
.
Although parodies are generally covered by fair use provisions, since this press release parodies the Democratic supporters of the bill being discussed, rather than being a parody of the copyrighted characters.
Sources:
Republican Press Release
Techdirt