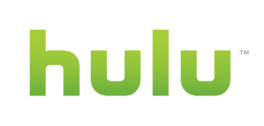 Today
NBC Universal
(
NBCU
) and
News Corp.
owned video venture
Hulu
enters private beta testing. Those companies and last minute additions which include
MGM
and
Sony Pictures Television
will be providing content for the site.
NBC
in particular seems to be putting all their eggs in
Hulu
's basket. Earlier this year they announced the end of another online venture, which upset some network affiliates. August saw them in a very public dispute with
Apple
over iTunes pricing, which lead to a decision not to renew the company's contract with the world's largest online media store. Finally, less than two weeks ago they pulled the plug on their very popular YouTube channel.
So what does
Hulu
offer that has
NBC
executives apparently turning their back on nearly every other web outlet for video? To begin with it has content deals with that will make series like The Simpsons, 24, The Office, and Heroes available for visitors to view, send clips to friends, or even post on a webpage. Current deals will make the most recent 5 episodes of a TV show available at a time. It also gives
NBCU
a voice in pricing, the apparent key point of contention in their split with iTunes.
There appear to be two primary motivations for
NBC
's decision to make
Hulu
their primary partner for online video. It's likely the first is the company's mistrust of companies like
YouTube
, whom they don't completely trust to safeguard their copyright interests; something they apparently have in common with a lot of content owners. However, a second, much more compelling reason is simple dollars and cents. It's expected that nearly half a million dollars in advertising revenue will be shfting from television to online video, making television executives scramble to find online outlets to get their share of that revenue, or maybe more accurately to avoid losing it.
Other networks, like
CBS
, have decided to spread their content among third party service providers like Joost in an effort to reach a larger online audience.
NBC
, however, looks to be making a stand with
Hulu
. When the dust has settled it's likely to be seen as either a brilliant marketing strategy or one of the biggest missteps in television history.
Sources:
Variety
New York Times