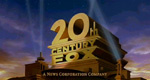 20th Century Fox Home Entertainment
has said that it will become the first studio to release a movie on
Blu-ray
with picture-in-picture interactivity when it releases the thriller "Sunshine" in January.
Fox showed off the title's P-I-P features which included the filmmakers talking about "the making of the film in a separate video stream that runs concurrently with the movie."
Mostly all current
Blu-ray
players cannot play back P-I-P features although all
HD DVD
players have the ability to do so.
Fox senior VP Steve Feldstein did note however that a few players were coming to the market that include P-I-P playback.
"There will be players in the market,"
Feldstein said.
Sony
is expected to soon update the
PlayStation 3
to have P-I-P playback via a firmware update and the upcoming
Samsung
dual-format player should be able to playback the feature by the end of January.
All Blu-ray players launched after October 31st must be capable of playing P-I-P as mandated by the
Blu-ray Disc Association
.
Source:
VideoBusiness