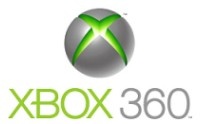 Although more than 200,000 Xbox 360 HD DVD drives had been sold through the end of September,
Microsoft
doesn't have any plans to integrate it as a core component of the console.
Microsoft
Director of Marketing Albert Penello indicated that, although the company is focusing on the drive as an add-on for gamers, which stands in stark contrast to Sony's positioning of the PS3 as a home entertainment center.
"You need to get the Xbox system, and software, and then the drive, and titles. It's not a mass-market proposition,"
he said.
"It's a multi-hundred dollar proposition."
Ironically, unlike
Sony
,
Microsoft
has still managed to create a niche market for video downloads with their Xbox Live internet portal. They've also been successful promoting the HD DVD add-on with high profile movie and television releases. What's even more interesting is their selective targetting. For example, in October they teamed up with
Universal Studios Home Entertainment
and
Best Buy
to give away copies of the first season of Heroes on HD DVD with the add-on.
"Every time we do one of these things, we do see a bump,"
Penello said.
"The Heroes [bundle] exceeded expectations. People are responding to these types of things."
It doesn't seem like a concidence that the PS3 has had such a slow sales start, while also trying to be nearly all things to all people in the living room. Meanwhile the lower priced and gamer focused Xbox 360 and
Nintendo
Wii (especially the Wii) have seen stronger sales. It's too early to discount
Sony
's plans for the PS3 though, especially with the HD DVD/Blu-ray format war expected to finally shift at least into low gear this Christmas season.
Source:
Video Business