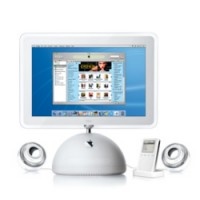 Although the rumors of
Apple
offering movie rentals through its
iTunes
platform are certainly not new, a Carnegie Mellon student has evidence that movie rentals are indeed coming soon.
The student has posted that while doing a dump of the strings from an older version of iTunes to compare them to the new 7.5 upgrade released this weeks, he discovered a few interesting new strings.
They are: "rental-content, rental-bag, rbsync, source-rental-info, dest-rental-info, getvodaccountselectionlist, GET VOD ACCOUNT SELECTION LIST, and supportsRentals."
Those strings would imply that Apple may finally be adding movie rentals to its available content on iTunes.
Say a few analysts,
"We've been predicting that Apple was going to provide rentals for about five months now,"
Blackfriars Communications analyst Carl Howe said.
"It will give a nice bump to Apple TV sales over the holidays, which we had also predicted would remain low until this release."
Source:
betanews