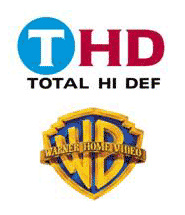 According to
Home Media Magazine
,
Warner Home Video
President Ron Sanders has made a statement that his company's ambitious
Total HD
project would most likely be scrapped for good. He did not however, completely shut the door on the idea.
Total HD was supposed to be premiered at CES 2007 but production delays and executive decisions on the format have so far killed the project. In June, the company said that consumers should expect to see Total HD in "early 2008" getting many to assume that it would be premiered at CES 2008.
The new comments seem to throw that out the window however.
"Total HD only makes sense for studios supporting both formats, and since Paramount went the other way and retail didn't push the issue, one studio isn't enough for us to pull the trigger,"
said Sanders to the magazine, so for now,
"it's on hold."
Source:
BetaNews