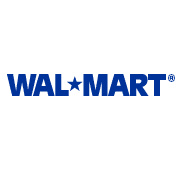 U.S. consumers looking for good deals on an
HDTV
or
Blu-ray
player started finding Christmas savings a day early this year. That's because many retailers posted holiday deals on their websites on Thursday, a day before the traditional Black Friday sales "officially" kick of the buying season.
While there have been some experiments in the past that had brick and mortar stores open on Thanksgiving, a day when almost every retailer in the U.S. closes their doors, but those events have never captured enough attention to become annual events.
The big difference in this case is that shoppers didn't have to leave their homes to purchase a 47"
Magnavox
HDTV for $1,298 from
Wal-Mart
or a $400
Sony
Blu-ray player from
Circuit City
.
According to the CEO of
Walmart.com
, Raul Vazquez, the company's Web page has been on the rise leading up to the Christmas season. Vazquez was expecting around 10 million visitors to the site for the Thanksgiving deals.
Source:
Reuters