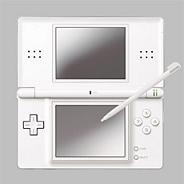 According to a
Nintendo
spokesperson, the company has lost the battle against unauthorized third-party modification devices for their
DS
handheld.
"We cannot smash them all"
, read the spokesperson's quote.
The R4 and M3, just two of the more popular mod devices are microSD readers that fit in the DS's Slot-1 port and allows for the playing of downloaded
Roms
, as well as music and movies. Both cards retail for the very cheap price of $45 USD and require no drivers.
Unfortunately for Nintendo, these products are technically legal although most if not all are used illegally.
Source:
Betanews