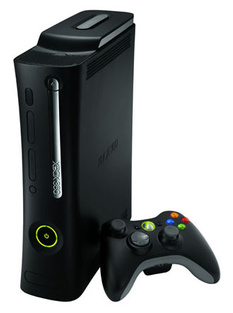 Microsoft
has finally announced that the European launch of Video Marketplace on
Xbox Live
will take place on December 11th.
The service, for those not familiar, allows users to rent movies in Standard Definition and High Definition for about 250 Microsoft points each. That is the equivalent of GBP 2.13 / EUR 2.91 for standard definition films and 380 MS Points, GBP 3.23 / EUR 4.42 for high definition versions.
After December 11th, the service will be available in the US, Canada, UK, Ireland, France and Germany. There is however, a catch. The films are only usable for 14 days after download or for 24 hours after the first viewing.
According to
GI.biz
, the full list of launch films are as follows:

300
Analyse This
Clash of the Titans
Dead Calm
Demolition Man
Eraser
Executive Decision
Eyes Wide Shut
Harry Potter and the Philosopher's Stone
Harry Potter and the Chamber of Secrets
Lethal Weapon 3
Lethal Weapon 4
Looney Tunes: Back In Action
Mars Attacks!
Ocean's Eleven
Risky Business
Space Cowboys
Superman III
Swordfish
The Fugitive
The Matrix
The Matrix Reloaded
The Matrix Revolutions
The Perfect Storm
Three Kings
Training Day
Zodiac
Source:
GI.biz