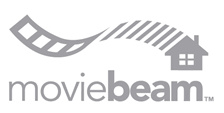 One of the original online movie download services,
MovieBeam
, will be shutting down next week after failing miserably despite over $100 million USD in funding.
Since being created by
Disney
, the service has failed on a mass consumer market, mainly due to its very expensive cost and unique delivery method that limits the service to only 31 metropolitan areas.
Movie Gallery
bought the service last year for $10 million USD, a tiny fraction of the $70 million USD Disney reportedly spent on the project.
MovieBeam "receives the content
over the air
with an antenna connected to a
Set-Top Box
. A phone line is also required for billing and ordering purposes." In addition to buying a $250 USD set-top box, all customers also have to pay a $30 activation fee. All this is before you can even view one movie. Prices range from $3.99 to $11.99 USD, with a $1 added fee for high-definition content.
It seems those crazy prices, along with strong competition from
CinemaNow, iTunes, Amazon Unbox, NetFlix
and
Vudu
finally sank MovieBeam.
Source:
Betanews