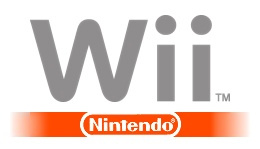 Nintendo of America
president Reggie Fils-Aime has stated that his company is not happy with retailers that have decided to "bundle" the
Wii
console with software and accessories in an effor to make higher margins.
File-Aime feels "bundling" lessens the advantage the Wii holds overs it more expensive competition, the
Sony PlayStation 3
and
Microsoft Xbox360
.


"Retailers have already been given feedback that we are not big fans of that,"
Fils-Aime told
Reuters
.


"We think it masks some of the price advantage we have versus our competition and, frankly, the consumer should decide what they want,"
he added.
He did note however, that the company would not take any legal action against the retailers but hoped that his company had built strong enough relationships that they would be mindful of bundling.


"We don't have to remind retailers of the strength we have right now. We are simply making an observation and that reinforces our point quite nicely with retailers,"
he finished.
Source:
GI.biz