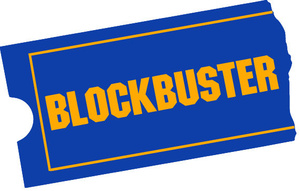 As part of new CEO Jim Keyes' bid to bring the cost of its Total Access program under control,
Blockbuster
has increased the price for two tiers of the service and stopped offering the highest tier entirely. Total Access is the name of the program that combines online movie rentals with in-store returns. With prices comparable to mail-only plans offered by online rental leader
Netflix
, Total Access was a success in terms of public response, but has so far has failed to be anywhere near profitable.
At the same time prices on two rental plans introduced in June are being cut $1. Instead of returning movies to brick and mortar locations to exchange for in-store rentals, the new plans allow subscribers to rent a movie for $1.99 for in-store returns.
Just a few months ago
Blockbuster
appeared to be headed either to the top of the online
DVD
rental busines or to bankruptcy court, or perhaps both. Their aggressive marketing of Total Access had lured away enough Netflix customers for that company to see their first quarterly loss of customers ever. However, with
Netflix
aggresively pushing their
Streaming
video and
Blockbuster
quickly losing money Keyes decided it was time for the company to pay more attention to their brick and mortar business, which leads the U.S.
Since then they've taken over failed online movie provider
Movielink
and started testing kiosks. This latest move appears to be another step toward separating the company's different distribution methods.
Source:
Video Business