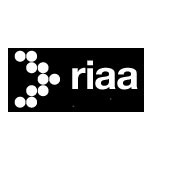 Officials at the University of Washington are trying to decide whether to cooperate with a
RIAA
request to deliver prelitigation letters over alleged
P2P
copyright infringement. They're citing a lack of evidence as to the identity of the individual behind the list of IP addresses provided in the documents supplied by RIAA lawyers. This makes them the second American university to express concern over the evidence presented by the RIAA in P2P file sharing cases.
Earlier in the year the University of Oregon, with backing from Oregon's Attorney General, refused to give RIAA lawyers the names of students using particular IP addresses (assigned by the university) at times when files were allegedly shared illegally. The argument, as in the University of Washington suits, is that without extensive investigation they have no way to know who was using a computer when RIAA investegators downloaded the infringing files referenced in the lawsuits.
"Students often share Internet connections,"
UW spokesman Bob Roseth said, noting that in dorm rooms and computer labs it's often not possible to determine who's using a particular computer.
He added
"What we want to do is verify that those students were actually (at fault)."
He said university officials will decide whether to cooperate with the RIAA some time in the next few months.
Source:
Seattle Post-Intelligencer