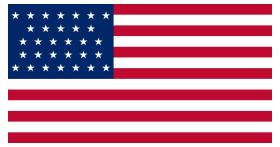 According to
Privacy International's
latest
National Privacy Ranking for 2007
, the US, Russia, China and a few southeast Asian countries are ranked at the bottom in protecting their citizens' privacy.
The London-based human rights watchdog group assesses and ranks 14 criteria for its report: "Constitutional protection, statutory protection, privacy enforcement, identity cards and biometrics, data sharing, visual surveillance, communication interception, communication data retention, government access to data, workplace monitoring, surveillance of medical, financial and movement, border and trans-border issues, leadership, and democratic safeguards."
In general, the year's result showed a worsening of worldwide privacy standards, "with an overall increase in surveillance attributable to border control and immigration issues."
The US was the worst ranking country in "the democratic world" in terms of "statutory protections" and "privacy enforcement." Basically, that ranking means that laws protecting Americans' medical, workplace, and financial records from government and corporate surveillance are lacking and the group suggests that a regulatory body governing infractions of these rights needs to be implemented.
Ranking best according to the report was Greece, Romania and Canada.
Source:
betanews