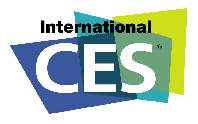 Sony
has announced the VoIP application
Skype
and
Go!Explore
GPS receiver and software for PlayStation Portable. The announcement took place at
Consumer Electronics Show
(CES) 2008 roughly a week after Sony
released details
on the new features at their
CES 2008 site
.
Skype will be free of cost and will be a part of the next
Firmware
upgrade which is destined to be released in late January. Unfortunately Skype will only work in the new
PSP Slim & Lite
version, and the first generation PSP users will not be making any VoIP calls, at least for now. The
PSP
Skype will supports the SkypeOut and SkypeIn features that require purchase of Skype credit.
To use Skype, PSP users need a memory card, a compatible microphone, and a connection to Internet.
Go!Explore GPS receiver and software, released in Japan more than a year ago, are finally coming to Europe and the North America. The use of the GPS will not only be limited to navigation, but the location information can also be used in games as well. Sony hasn't yet announced the price point for the Go!Explore, but the price of approx. $37 (6000 yen) in Japan would suggest a price around $40.
Source:
PSP Fanboy
Go!Explore press release
Skype for PSP press release