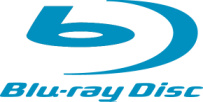 According to the
Blu-ray Disc Association's
press conference at CES yesterday, the Blu-ray camp believes that by CES 09 the format's installed base could hit 10 million, triple the current size.
The Association told a jam packed room of reporters and fans that roughly 3.5 million Blu-ray players had been sold to customers so far, with 3 million of those being
Sony PlayStation 3
consoles.
The group believes thing are looking up for 2008 and that research has led them to believe that the "format's installed base" will swell to ten million with software sales topping the one billion milestone.


"It should be a year of very strong, explosive growth,"
said Danny Kaye, executive vice president of research for 20th Century Fox. Kaye would go on to say that Blu-ray should start to see "dramatic gains" beginning at the end of the Q2 2008.
The format backers finally insisted they would now change their marketing plans and shift away from "the format war" to instead focusing on convincing DVD users to make the leap to HD.
Source:
HD Digest