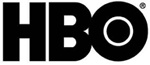 HBO Home Video
, following in the footsteps of its parent company
Warner
, have confirmed that they will dropping
HD DVD
support and moving exclusively to rival
Blu-ray
.
HBO Home Video president Henry McGee stated that the company will be
"following the same policy as Warner Home Video"
and stop releasing titles on
HD DVD
at the end of May.
New Line Home Entertainment
, another studio distributed by Warner recently made the same decision to follow its parent company and move to
Blu-ray
.
BBC Home Video
, a third company under the Warner umbrella, has yet to make a decision but it seems likely it will follow Warner to Blu-ray.
Source:
HD Digest