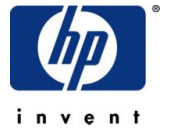 Hewlett-Packard
outsold its largest rival
Dell
in the PC market for 2007, one year after the two companies split the market.
According
to
Gartner Inc.
, a research firm, HP held 18.2 percent of the market compared to Dell's 14.3. Last year, 2006, each company held 15.9 percent.


"HP established a solid number one position in 2007,''
Gartner analyst Mikako Kitagawa told Bloomberg.
"Robust consumer and mobile PC sales across all regions were two main drivers of HP's overall growth.''
Although the figures are slightly different, research firm
IDC
released the same result. They showed HP with a market share of 18.8 percent compared to a 14.9 percent share for Dell.
Another data figure of note was the increase of PC shipments by the top 5 manufacturers. HP's shipments rose 30 percent while Dell only rose 1.7 percent.