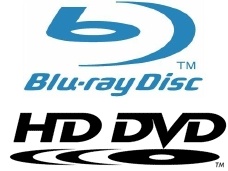 For the week ending January 13th, the first full week following
Warner's
decision to go
Blu-ray
exclusive, the
Blu-ray
camp had its most dominating disc sales week.
Since the beginning of 2007 Blu-ray has outsold
HD DVD
by an average of nearly 2:1 but the week in question saw the gap get even further. Blu-ray took a dominating 85 percent share of all HD discs sold.
HomeMediaMagazine
also reported that from the top ten selling discs for the week, none were
HD DVD
. The top selling Blu-ray
Title
"3:10 to Yuma" sold about ten times as many discs as the top selling HD
DVD
title, "The Kingdom".
The latest news is another setback for HD DVD which had been holding its ground during the holiday season with a 40 percent share of disc sales.