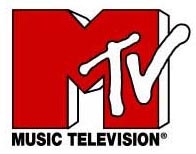 According to Van Toffler, president of MTVN Music Group/Logo/Films
, gamers have downloaded and purchased over 2.5 million songs for its hit game
Rock Band
since the game's release late last year.
"Our goal with Rock Band was to create an entirely new way for people to interact with the music they love, the incredible response to the downloadable content we've released to date motivates us even more to establish this platform as a way for people to discover new, up and coming artists through the game - in addition to delivering great game play experiences set to the music of mega-artists,"
Toffler explained.
Currently, the top selling download is a Metallica triple
pack
including their hit tracks "Ride The Lightning," "Blackened" and "And Justice For All". Triple-packs from other artists such as The Police, Queens of the Stone Age, and David Bowie are also selling very well, added Toffler. For singles, Foreigner's "Juke Box Hero," Weezer's "Buddy Holly" and covers of Creedence Clearwater Revival's "Fortunate Son," and The Knack's "My Sharona" all sold equally as well.
The developers of the game also added that gamers can expect more songs for download every week throughout 2008 including singles, song packs and albums. The MSRP of the downloadable content will be from 0.99 to 2.99 USD per
track
(80 to 240 Microsoft Points for
Xbox 360 owners) with most selling for 1.99 USD.