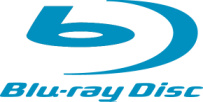 The
BDA has explained
why early adopters of the format will not be rewarded for supporting the HD format in its earliest stages because the
Blu-ray
camp needed to "create momentum" in its battle against rival
HD DVD
.
Frank Simonis, the European chairman of the
Blu-ray Disc Association
, was the one who spoke out about why new standards (such as
Profile
1.1) took so long to hit the market.

"We needed to create momentum and get the players on the market",
he said.


"If we had postponed launch to add in the hardware for the latest features, we would not be in the situation we have today."
Most early adopters who do not have the latest "Final Profile" will not be able to take full advantage of the format and its additional bonus features, without purchasing a new
Blu-ray
player. The new profile will not be available as a
firmware
update for older players, he added.