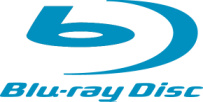 New figures
have shown that in Japan, next gen discs have picked up steam but that
Blu-ray
is pulling away in sales over its rival
HD DVD
.
The figures, result of a 2300 electronic store study found that Japanese consumers are buying the next gen discs and players at a higher rate than had been seen earlier in 2007. The study, released by Japan's
Business Computer News
also stated that HD players sold in proportion to standard
DVD
players rose from 6 percent in October to 20 percent in December. Due to the higher price of the players,
Blu-ray
and
HD DVD
players made up a hefty 35 percent of the total value of "DVD player sales in the last two months of 2007."
Blu-ray, backed by
Sony
and
Panasonic
among others accounted for 90 percent of those sales for the three month period ending January 1st 2008.