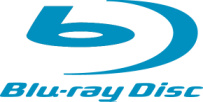 Woolworths has announced that
beginning in March it will no longer sell
HD DVD
movies in its stores and will instead be
Blu-ray exclusive.
The company cited Christmas sales as a main reason for the drop, stating that
Blu-ray
outsold HD-DVD by 10 to 1 over the period. The company also called the
Sony PlayStation 3
the major factor for Blu-ray's emerging market dominance.

"Sales figures clearly show that the market is moving towards one format of high definition DVD,"
commented DVD buyer for Woolworths Steven McGunigel.


"The main reason is the success of Sony's PlayStation 3 machine. Because it plays Blu-ray discs, there are over three quarters of a million homes in the UK that can view the new high definition format."
"There is no where near that number of HD-DVD players around," added McGunigel.
The retailer did add however that
HD DVD
movies would still be available through its website.