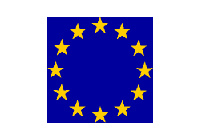 The European Court of Justice, the EU's top legal authority, sent a clear message to content owners that their exclusive right to distribute copyrighted works doesn't trump personal privacy rights of ISP customers.
The decision came in a case where
Promusicae
, a non-profit organization representing music producers and publishers,
was suing
to force Spanish telecommunications company
Telefonica
to turn over names and addresses of people allegedly violating copyright laws by sharing music on the
Kazaa
P2P
network.
Telefonica
officials had refused to identify their customers, citing Spanish law which they say only allows them to share customers' personal data for public safety or national security purposes.
The court's decision basically came down to the question of one individual's rights versus another's. While the court acknowledged the importance of enforcing intellectual property law, they were emphatic that enforcement efforts may not
"affect the requirements of the protection of personal data."
"The directives on the protection of personal data also allow the member states to provide for exceptions to the obligation to guarantee the confidentiality of traffic data,"
the court added.
John Kennedy, head of international music industry trade organization
IFPI
, responded to the judgement saying
"The judgment means that music rights owners can still take civil actions to enforce their rights, and it has sent out a clear signal that (EU) member states have to get the right balance between privacy and enforcement of intellectual property rights and that intellectual property rights can neither be ignored nor neglected."