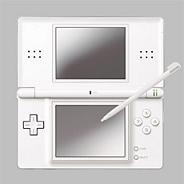 The Entertainment & Leisure Software Publishers Association (ELSPA) has made a new claim
that 90 percent of all North American
Nintendo DS
users play pirated games via the now infamous
R4/M3
cartridge.
John Hillier, manager of ELSPA's
Intellectual Property Crime Unit
, stated that the cartridge, which plays downloaded
Roms
via a
microSD
slot, harms sales for Nintendo and it has actually made it the least profitable console on the market.


"The implications are massive. In America it's thought 90 per cent of Nintendo DS users are playing pirated games because of R4s,"
said Hillier.


"Takings from Nintendo DS games in the US are lower than any other console and no doubt it will have a similar impact here,"
he added in reference to the UK.
What makes the R4/M3 so popular is its easy accessibility from overseas and the fact that there is no need for any hardware modifications.
Hillier also added that the cartridge is one of the biggest threats to the gaming industry.
"That's the real danger - you may think you're getting a good deal but using the R4 is risking the future of the games industry."

"Crucially, the R4 has shifted balance of power in the piracy industry to the consumer - and that is hugely worrying,"
he finished.