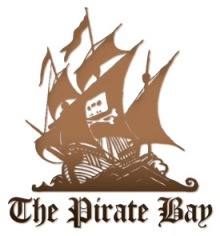 The infamous
torrent
Tracker
The Pirate Bay
which has been
back in the news recently
because Swedish prosecutors
have dragged them into court
after complaints from
Warner Bros., Colombia Pictures, 20th Century Fox, Sony BMG, Universal
and
EMI
just had its first day in court.
One of the early surprising
situations
that has occurred is the fact that Swedish prosecutors are claiming that the Pirate Bay makes $4 million USD a year from advertising alone. The site does not host any of the files making that figure even more impressive.
Currently, TPB tracks one million
BitTorrent
files, has over 2.5 million registered users and has even peaked at "more than 10 million simultaneous users downloading files at one time." Those numbers are not so great for advertisers but it seems in a volume business like BitTorrent, a big name like TPB is worth every cent.