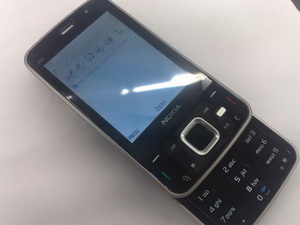 The upcoming substitute for the popular
N95
and
N95 8GB
,
Nokia N96
, was leaked by the Nokia German site.
According to
IntoMobile.com the site didn't show any official pictures of the device, but most of the key features were captured.
In addition to the features found in both N95 and the 8GB model, such as
Wi-Fi
,
3G
, 5Mpix camera and
GPS
, the N96 hosts Dual LED flash,
DVB-H Class C
, Symbian S60 3rd Edition Feature
Pack
2 with
Flash Lite 3
support, 16GB
INTERNAL
memory (upgradeable with additional
MicroSD
cards or paying $80 for internal memory of 24GB) and microUSB capable of charging the device.
Looking at the current unofficial photos, the new N96 doesn't look much like its predecessors, the N95s, but more like the later released
N81
. And according to the leaked specs the phone is a tad longer and wider, and a bit thinner and lighter than the N95 8GB.
Even though the specs are hardly reliable and could change any second, the device has been added to
AfterDawn.com Hardware section
where you can compare it to other mobile phones.