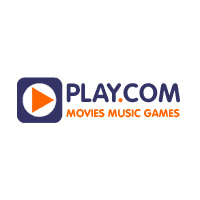 The
decently popular website Play.com
has begun offering high quality, DRM-free
MP3
music downloads for the relatively low price of 65p in the UK, and the company says it will start with about one million tracks from
EMI
and indie labels.
The files, which will be 320kbps, should be playable on most if not all media devices on the market, due to its
MP3
format.
Apple
already offers EMI tracks DRM-free as well but in
AAC
format which is mainly supported by its iPod line. The price is also cheaper and a Play.com spokesperson has said that
"we're going to be cheaper than [Apple's] iTunes. Whatever price iTunes goes down to, we'll be looking to go lower."
In a recent decision, the EU has told Apple it must standardize its prices across Europe and so the tracks are expected to drop from its high 79p current price.
Play.com should also see competition from
Amazon MP3
which already undercuts Apple's track prices and offers DRM-free music
from all major labels
. So far Amazon MP3 is only in the US but
it will hit the UK later this year.
The company says it is talking to the other major labels,
"and if one or more had been quicker we might have held off the launch. We think that within the year, the others will be on board."