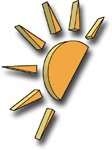 Once again it's time for my weekly list of Glossary updates. Since I've spent the majority of the last week working on some guides for processing captured video I haven't been able to spend as much time on the Glossary. Hopefully what I have been able to get done will be helpful though.
---
Video Capture - Video Capture is either the process of digitizing an analog video signal or simply selecting and saving a digital video signal from a digital broadcast. In both cases the goal is to copy the video to a computer hard drive for storage, editing, encoding, burning, and sometimes playback.... (Read More)
CableCARD - CableCARD is a technology that uses a PCMCIA form-factor card to allow decryption of QAM channels from U.S. Cable Television providers. The card allows a HDTV or Set-Top Box to perform many of the same functions as a standard digital cable receiver.... (Read More)
8mm Videotape - Sony's 8mm Videotape cassette was used for that company's Video8 and Hi8 analog Camcorder formats, as well as Digital8 (DV) camcorders. 8mm videotapes use a cassette similar in size to their original competitor, VHS-C, but are based on BetaMax technology with the 12mm wide tape used for Betamax scaled down to 8mm.... (Read More)
Feedback on our
Glossary
, or any other content, is always welcome. You can leave comments that will be displayed below each term's definition. If you'd like to suggest
Glossary
terms you can use our
submission form
.