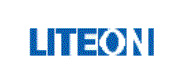 PLDS
, the joint venture between
Philips
&
Lite-On Digital Solutions
,
has announced
the
DX-4O1S
, a new, faster
BD-ROM
external drive set to hit stores by April.
The player is only a BD-ROM however and will not having burning capabilities. The drive works via a
USB
connection making
Blu-ray
playback very simple. The drive can also read DVD+/-R(W) and CD-R(W) media at high read speeds.


"Due to recent market developments we can expect an increasing volume of movies to be released in High Definition on Blu-ray Discs",
says Jelmer Veldman, European marketing manager at PLDS.


"The market adoption of Blu-ray as the optical disc standard for high definition content results in a growing demand for Blu-ray playback solutions. The portable external Lite-On BD-ROM drive allows users to playback their Blu-ray discs on any PC via a USB 2.0 cable,"
added the company.
More details on specs and pricing when they become available.