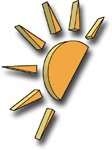 With the increase in new content at Afterdawn over the last year, we've had a hard time keeping you informed of the resources we have available in our Guides section. In order to let you know what guides are available I'll be writing a weekly update telling you what new guides have been added, and occasionally talking about existing content. To kick things off here are some highlights of what we have so far this year.
We've added several guides aimed at helping Xbox 360 and PS3 owners playback video from various sources on their consoles. Since many containers aren't supported on the Xbox 360 these guides focus primarily on moving the video to supported containers like
MP4
and
AVI
. Our lone PS3 entry gives instructions for moving the contents of
MKV
(Matroska) files to VOBs that can are supported by that console.
Multimedia playback with Xbox 360
Ever since the Fall update (2007) for the Xbox 360 console, support for a wider variety of video content has been added without the need of
Windows Media
Center
Edition. This article discusses some of the Xbox 360's multimedia capabilities as of January 2008, and shows some brief results we had with the console while trying to play back video files of all types with many different streams and settings. This is not a guide for
Streaming
and it does not involve the use of MCE.... (
Read More
)
How to play MKV content on Xbox 360
This article we will take content from the MKV (matroska)
Container
and store it in either the MP4 or AVI container, depending on the type of video and audio we are dealing with. Why do this? The Xbox 360 console does not support the MKV container directly.... (
Read More
)
How to play .TS content on Xbox 360
TS files are transport stream files and are found widely on the Internet. Sadly, the Xbox 360 chooses to ignore .TS files when present on a
DVD-R
disc or any other direct method for playback. If you have a TS file with H264/AVC video with
AC3
audio (will work with
MP3
also) then this page can help you to take the H264 stream and place it into the MP4 container so it will be recognized by the Xbox 360 console..... (
Read More
)
How to play OGM content on Xbox 360
OGM is a container that can store video, multiple audio and multiple subtitle tracks. It has many advantages over AVI and so has been used widely online to distribute and share certain content. OGM is not directly supported by the Xbox 360 console, but luckily the video and audio you generally find in OGM is easily stored in another container.... (
Read More
)
How to play mkv files with x264 video and AC3 audio on the Sony PlayStation 3 (PS3)
This quick guide will teach you how to take
High Definition
MKV files with x264 video and AC3 audio and play them on the Sony PlayStation 3.... (
Read More
)
---
In January Netflix "upgraded" the streaming service included in their subscription plans to require Windows Media Player 11 for
DRM
support. Unfortunately if you own a computer running Windows XP Media Center Edition 2004 or earlier
WMP
11 refuses to install. Sadly Microsoft has no solution to this issue short of buying a new computer running Windows XP MCE 2005 (or now Vista). However, if you're willing to buy different media center software we now have a guide for installing WMP 11 on a Media Center 2004 computer. The Windows Media Center application will no longer work, but you'll be able to stream DRM protected video that requires Windows Media Player 11.
Installing Windows Media Player 11 on Windows XP Media Center Edition 2004
If you have a computer running Windows XP Media Center Edition (including earlier versions upgraded through Service
Pack
2) and you're a Netflix customer, you may have found that you can't use their Watch Instantly streaming video service that's included with your monthly subscription. If you try to watch a movie you'll be greeted with a message that you must upgrade Windows Media Player (WMP), which will be followed by an error when you try to do so. As the error explains, versions of Windows XP MCE prior to 2005 aren't compatible with WMP 11.... (
Read More
)
---
Finally we have two new guides in our
Video Capture
section. The first covers repairing and demuxing
MPEG-2 TS
(transport stream) captures, while the second is for putting your repaired video and audio into a MKV (Matroska) file.
Processing TS captures with free tools
As digital television (DTV) has gradually become standard in many parts of the world, TV
Capture
has gone from a hobby enjoyed by a small group of hardcore enthusiasts to something easy enough for the novice to figure out. However, once you have your favorite TV show on your computer in the form of a TS (MPEG-2 Transport Stream) file you may not be completely done.... (
Read More
)
Creating MKV files with mkvtoolnix
Matroska (MKV) files have become a popular container for storing various types of video and audio, but perhaps most commonly
AVC
video with
Dolby Digital
(AC-3) audio. The primary reasons for this are the need for a standard container more adavanced (with better cross-platform support) than AVI which can handle streams from different sources equally well.... (
Read More
)