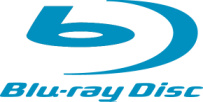 Sony has announced that
its first
Profile 2.0
Blu-ray players
will be debuting this summer.
The
BDP-S350
will be Sony's first new player since the
demise of
HD DVD
last week and will feature an Ethernet port allowing it to connect to a home network. Curiously, the player will not be able to access online
Blu-ray
content until Sony releases a BD-Live upgrade for the player. The company says the player will retail for about $400 USD. The new
BDP-S550
will cost about $100 more but will be BD-Live capable from the get go.
Both players will be the first of Sony's line to have
picture-in-picture (PIP)
content although some
Panasonic
players already have the feature meaning the new players are not the first of their kind.
More interestingly,
HD
DVD
players have had
PIP
and Internet capabilities since 2006 meaning Blu-ray is still catching up.